Ms. McCourt and Ms. BJ miss everybody!
We will present storytime videos and craft ideas on this page while we are all staying home.
Check back here on Tuesday mornings.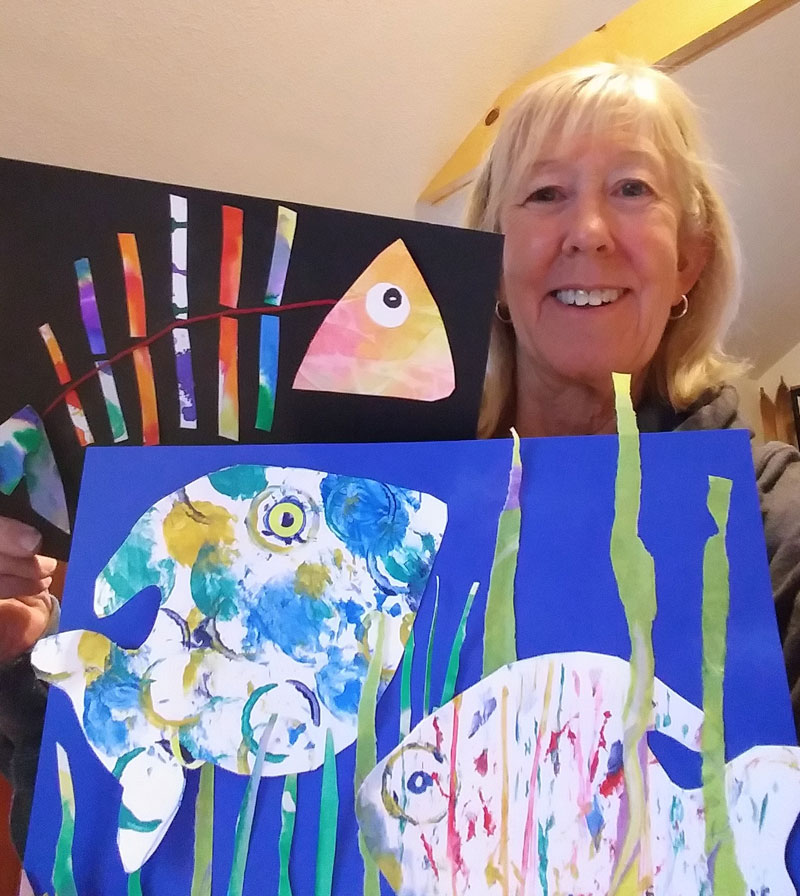 Hi Everyone!
I hope you're all doing well, and enjoy these fish crafts.  
So fun painting on foil! Even if you just crinkle up the foil and paint on it, it has a neat texture.
I really enjoyed this craft–math and using some of those process art papers!
You might also like to create an aquarium or ocean scene for your fish.