Ms. McCourt and Ms. BJ miss everybody!
We will present storytime videos and craft ideas on this page while we are all staying home.
Check back here on Tuesday mornings.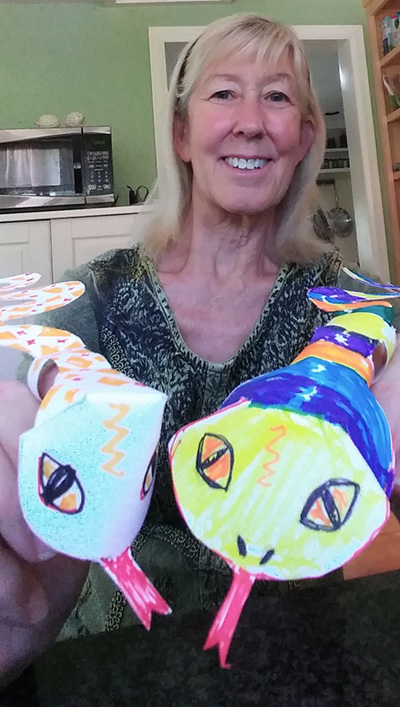 Greetingssss, everyone!  I hope you're all doing well, and as excited as I am with this week's crafts–we'll be doing snake crafts!  
Some snakes are brightly colored to warn away predators, and others have patterns or colors to blend into their environment.  Can you find all the snakes in this paper-weaving craft?  Actually, I think this would've looked cooler with bright snakes, but I was trying to make them camouflaged.
These are fun and "bendy", and you can play with different patterns sequences.
This one takes a little practice and patience, but they are fun to make!
This is so fun–you can decorate the snake any way you choose!
Snake finger puppets!