Don't miss the 3rd annual Virtual Trivia Night sponsored by the Friends! Enjoy the thrill of trivia with teams comprised of your friends and family members from right next door, across the country, or around the globe!
Assemble a team of up to 6 players, or enter as an individual. Go it alone or ask to join a team. Come up with a clever team name and appoint a team captain who will receive further instructions.  
Trivia players sign-up here to receive the Zoom link for the event.  Please include your Team Name and/or Captain.  If you would like to play but need a team, please let us know by February 20th so we have time to find you a team.  Sign-up ends at 6:30pm the night of the event (22nd) so we can set up the Zoom breakout rooms for teams and captains list.
At the start of each round, each Team Captain will receive an email with a link to the questions (as a Google form) for the team to complete.  The link will also be posted in the Zoom chat.  Team members will go to team breakout "rooms" where team captains can either read the questions or share their screen with their team to collaborate on their answers and submit the form.  There will be 4 rounds of 10 questions each followed by a final question where teams may wager their accumulated points. 
Suggested donation is $10/person with a goal of $1000 to run the Summer Reading Program. The winning team will get bragging rights and announced on Facebook and the library display! 
Trivia players sign-up here to receive the Zoom link for the event.
Friends Membership Information
The Friends of the Lyons Regional Library is a nonprofit organization of volunteers supporting the library by fostering public awareness, sharing enthusiasm for learning, enhancing the library's service to the community.
Become a Friend
Fill out the online application below, visit the Library for a print copy, or ask a Librarian for assistance in completing the online form.
CLICK HERE For More Information
Individual Membership: $10
Senior Membership (70+): $5
Family Membership: $25
Contributions to the Friends of LRL, a 501c(3), nonprofit organization described in the Internal Revenue code in sections 509(a)(1) and 170(B)(A)(vi), are tax deductible. Federal ID tax number: EIN: 84-1264137.
---
Shop at Amazon Smile

Friends can provide additional support by selecting "Friends of the Lyons Regional Library" as your charity on Amazon Smile.  It may still say "Depot" if you logged in prior to district funding – unfortunately we can't change this display but the funds go to the Friends either way.  Additionally as the Friends is a 501c3 nonprofit organization your employer may match your gift.
---
Shop at King Soopers Community Rewards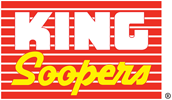 Create a digital account, link your shopper's card, then choose the Friends as the organization you wish to support. King Soopers donates a percentage of your spending automatically. Easy!
---
Follow us on Facebook
Members receive e-mail newsletters that provide information on upcoming events and how the Friends have been supporting the Library. You can also "like" Friends of Lyons Regional Library on Facebook to receive updates or find more information in person at the Lyons Regional Library, 451 4th Ave.
The Annual Friends membership meeting is held in the fall of the year and will be posted on the library website and Facebook, as well as emailed to members. The Friends Board meeting locations and times vary to ensure board members can attend. If you are interested in serving on the Friends Board, please e-mail us at lyons.library.friends@gmail.com
Book Donations
Friends Board