Friends Membership Information
Book Donations
Friends Board
Friends Membership Information
---
Friends of the Lyons Community Library is a nonprofit organization that supports the library by promoting public awareness, sharing enthusiasm for learning and enhancing the library's service to the community.
Become a Friend
Fill out the online application below, visit the Library for a print copy, or ask a Librarian for assistance in completing the online form.
CLICK HERE For More Information
Individual Membership: $10
Senior Membership (70+): $5
Family Membership: $25
Contributions to the Friends of LRL, a 501c(3), nonprofit organization described in the Internal Revenue code in sections 509(a)(1) and 170(B)(A)(vi), are tax deductible. Federal ID tax number: EIN: 84-126413
Members receive e-mail newsletters that provide information on upcoming events and how the Friends have been supporting the Library. You can also "like" Friends of Lyons Regional Library on Facebook to receive updates or find more information in person at the Lyons Regional Library, 451 4th Ave.
The Annual Friends membership meeting is held in the fall of the year and will be posted on the library website and Facebook, as well as emailed to members. The Friends Board meeting locations and times vary to ensure board members can attend. If you are interested in serving on the Friends Board, please e-mail us at lyons.library.friends@gmail.com
---
Shop at King Soopers Community Rewards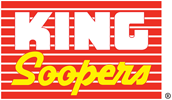 Create a digital account, link your shopper's card, then choose the Friends as the organization you wish to support. King Soopers donates a percentage of your spending automatically. Easy!
---
Book Donations
Friends Board