The Friends of the Lyons Regional Library is a nonprofit organization of volunteers supporting the library by fostering public awareness, sharing enthusiasm for learning, enhancing the library's service to the community.
In 2017 the Friends provided over $3,000 in support to the library including Summer Learning Program incentives and programs as well as purchasing books, audio-visual materials, and story-time materials.  Friends also face-painted at the Spooktakular and partnered with the library for "adopt-a-book" events.  We are exploring additional fundraising and outreach opportunities in 2018.  Look for information on the upcoming 2018 Annual Membership Meeting, spring tomato plant sale, potential Trivia Night, and more! 
To become a Friend, fill out the online application below, visit the Library for a print copy, or ask a Librarian for assistance in completing the online form.
CLICK HERE For More Information
Individual Membership: $10
Family Membership: $25
Contributions to the Friends of LRL, a 501c(3), nonprofit organization described in the Internal Revenue code in sections 509(a)(1) and 170(B)(A)(vi), are tax deductible. Federal ID tax number: EIN: 84-1264137.
Friends can provide additional support by selecting "Friends of the Lyons Regional Library" as your charity on Amazon Smile.  It may still say "Depot" if you logged in prior to district funding – unfortunately we can't change this display but the funds go to the Friends either way.  Additionally as the Friends is a 501c3 nonprofit organization your employer may match your gift.
Members receive e-mail newsletters that provide information on upcoming events and how the Friends have been supporting the Library. You can also "like" Friends of Lyons Regional Library on Facebook to receive updates or find more 1information in person at the Lyons Regional Library, 405 Main Street.
The Annual Friends membership meeting is held in the spring of the year and will posted on the library calendar and Facebook as well as emailed to members.  The Friends Board meeting locations and times vary to ensure board members can attend.  If you are interested in serving on the Friends Board, please e-mail us at lyons.library.friends@gmail.com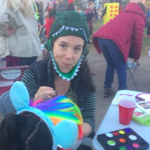 Current Friends Board Members:
Sandy Spellman, President
Lisa Sobieniak, Vice-President
Kate Kerr, Secretary
Christina Wells, Treasurer
Rachel Milton, member-at-large
Bonnie DiSalvo, member-at-large
Linda Pecone, member-at-large
If you have any questions or concerns please email us at lyons.library.friends@gmail.com