Explore food culture and traditional recipes from around the world. It's a movable feast in a digital cookbook. With recipes from 174 counries, you can learn to make classic dishes from Afghanistan to Zimbabwe.
---
Project Gutenberg offers over 56,000 free eBooks: Choose among free e-books, free kindle books, download them or read them online. You will find the world's great literature here, especially older works for which copyright has expired. They are digitized and diligently proofread them with the help of thousands of volunteers.
---

Turn the pages to explore bygone eras, time-honored tales and historical narratives. Adventure awaits in these classic books online.
---
Produced by the National Library of Medicine, the world's largest medical library, MedlinePlus brings you information about diseases, conditions, and wellness issues in language you can understand. MedlinePlus offers reliable, up-to-date health information, anywhere, anytime.
---
PubMed Central (PMC) is a full-text, online archive of journal literature operated by the National Library of Medicine. NASA is using PMC to permanently preserve and provide easy public access to the peer-reviewed papers resulting from NASA-funded research. The disciplines involved are many – including earth and space science, materials, computing and electronics, fuels, radio communications, safety, and even human health.
The National Aeronautics and Space Act advances the Nation's space exploration, technology development, and scientific research endeavors, providing a scientific infrastructure that enables exploration today, tomorrow, and generations from now.
---
A wide variety of information and tools with three different reading levels for children through adults.  Your login is your 14-digit library card number.
---
Download eBooks to read on your smartphone, tablet, or personal computer. You'll need your 14-digit library card number. Your password is your last name in all lowercase. When asked what your library district is, select AspenCat Union Catalog. Click here to learn more about downloading and using the App.
---
This free catalog of historic newspapers offers a unique look into the past and is especially valuable when researching social and political issues of previous eras and for doing genealogical research.
---
Back issues from 1960 to the present can be viewed in physical form at the Redstone Museum upon request, 340 High Street. The museum is open from May to October. Call 303-823-5271.
For digital issues of The Lyons Recorder from June 7, 1900 to December 26, 1901 (82 issues), please visit the Colorado Historic Newspapers Collection.
The Redstone Review monthly newspaper is published in the Lyons area by Susan de Castro McCann. Electronic versions of the full newspaper version are available for free online.
---
EBSCO Research Engines
EBSCO Databases are high-quality, information-rich search engines created specifically for certain subjects or student levels.  These databases are exclusive to libraries and far more reliable and credible than a typical Google search.  The State of Colorado funds access to these databases for patrons of the Lyons Regional Library.
Funk & Wagnalls New Encyclopedia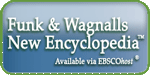 Legal Information Reference Center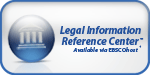 Points of View Reference Center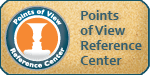 Psychology & Behavioral Sciences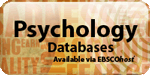 Small Engine Repair Reference Center