---
Tuesday, October 12th 6:30pm: Adult Discussion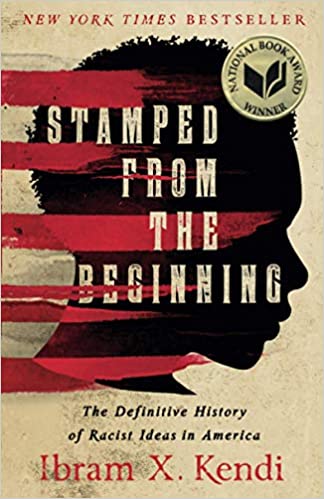 The National Book Award winning history of how racist ideas were created, spread, and deeply rooted in American society.
Some Americans insist that we're living in a post-racial society. But racist thought is not just alive and well in America–it is more sophisticated and more insidious than ever. And as award-winning historian Ibram X. Kendi argues, racist ideas have a long and lingering history, one in which nearly every great American thinker is complicit.
In this deeply researched and fast-moving narrative, Kendi chronicles the entire story of anti-black racist ideas and their staggering power over the course of American history. He uses the life stories of five major American intellectuals to drive this history: Puritan minister Cotton Mather, Thomas Jefferson, abolitionist William Lloyd Garrison, W.E.B. Du Bois, and legendary activist Angela Davis.
As Kendi shows, racist ideas did not arise from ignorance or hatred. They were created to justify and rationalize deeply entrenched discriminatory policies and the nation's racial inequities.
In shedding light on this history, Stamped from the Beginning offers us the tools we need to expose racist thinking. In the process, he gives us reason to hope.
Praise for Stamped from the Beginning:
"Ambitious, well-researched and worth the time of anyone who wants to understand racism." – Seattle Times
"A deep (and often disturbing) chronicling of how anti-black thinking has entrenched itself in the fabric of American society." – The Atlantic
– Winner of the 2016 National Book Award for Nonfiction
– A New York Times Bestseller
– A Washington Post Bestseller
– Finalist for the 2016 National Book Critics Circle Award for Nonfiction
– Named one of the Best Books of the Year by the Boston Globe, – Washington Post, Chicago Review of Books, The Root, Buzzfeed, Bustle, and Entropy
---
Wednesday, October 20th 3:30pm: Elementary Discussion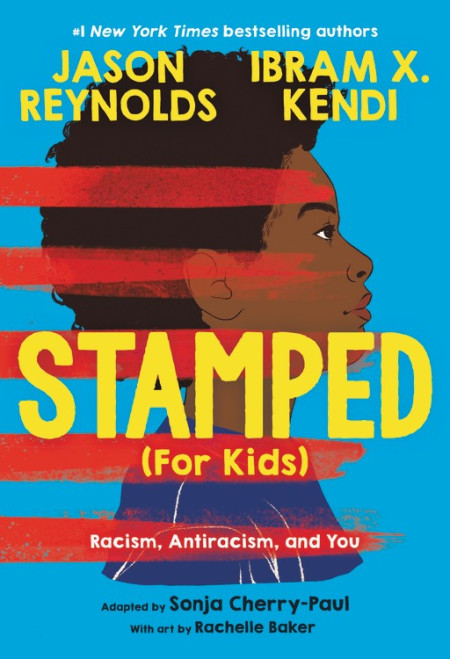 This chapter book edition of the groundbreaking #1 bestseller by luminaries Ibram X. Kendi and Jason Reynolds is an essential introduction to the history of racism and antiracism in America
RACE. Uh-oh. The R-word. 
But actually talking about race is one of the most important things to learn how to do.
Adapted from the award-winning, bestselling Stamped: Racism, Antiracism, and You, this book takes readers on a journey from present to past and back again. Kids will discover where racist ideas came from, identify how they impact America today, and meet those who have fought racism with antiracism. Along the way, they'll learn how to identify and stamp out racist thoughts in their own lives.
Ibram X. Kendi's research, Jason Reynolds's and Sonja Cherry-Paul's writing, and Rachelle Baker's art come together in this vital read, enhanced with a glossary, timeline, and more.
---
Wednesday, October 27th 6:30pm: Teen Discussion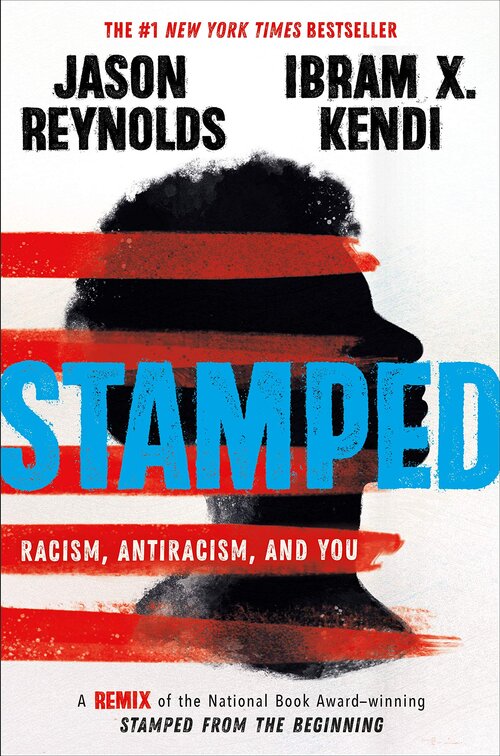 A timely, crucial, and empowering exploration of racism–and antiracism–in America
This is NOT a history book.
This is a book about the here and now.
A book to help us better understand why we are where we are.
A book about race.
The construct of race has always been used to gain and keep power, to create dynamics that separate and silence. This remarkable reimagining of Dr. Ibram X. Kendi's National Book Award-winning Stamped from the Beginning reveals the history of racist ideas in America, and inspires hope for an antiracist future. It takes you on a race journey from then to now, shows you why we feel how we feel, and why the poison of racism lingers. It also proves that while racist ideas have always been easy to fabricate and distribute, they can also be discredited.
Through a gripping, fast-paced, and energizing narrative written by beloved award-winner Jason Reynolds, this book shines a light on the many insidious forms of racist ideas–and on ways readers can identify and stamp out racist thoughts in their daily lives.
---
ABOUT IBRAM X. KENDI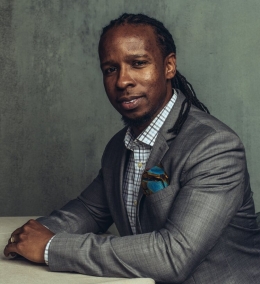 Ibram X. Kendi is one of America's foremost historians and leading antiracist voices. He is a National Book Award-winning and #1 New York Times bestselling author, and he is the Andrew W. Mellon Professor in the Humanities and the Founding Director of the Boston University Center for Antiracist Research. Kendi is a contributor at The Atlantic and a CBS News correspondent. He will become the 2020-2021 Frances B. Cashin Fellow at the Radcliffe Institute for the Advanced Study at Harvard University.
In addition to his latest bestseller, How to Be an Antiracist, Kendi is the author of The Black Campus Movement, which won the W.E.B. Du Bois Book Prize, and Stamped from the Beginning: The Definitive History of Racist Ideas in America, which won the National Book Award for Nonfiction in 2016. At 34 years old, Kendi was the youngest-ever winner of the NBA for Nonfiction. He grew up dreaming about playing in the NBA (National Basketball Association), and ironically he ended up joining the other NBA.
Kendi has published fourteen academic essays in books and academic journals, including The Journal of African American History, Journal of Social History, Journal of Black Studies, Journal of African American Studies, and The Sixties: A Journal of History, Politics and Culture. He has published op-eds in numerous periodicals, including The New York Times, The Guardian, Washington Post, London Review, Time, Salon, Diverse: Issues in Higher Education, Paris Review, Black Perspectives, and The Chronicle of Higher Education. He has commented on a series of international, national, and local media outlets, such as CNN, MSNBC, NPR, Al Jazeerah, PBS, BBC, Democracy Now, OWN, and Sirius XM. A sought-after public speaker, Kendi has delivered hundreds of addresses over the years at colleges and universities, bookstores, festivals, conferences, libraries, churches, and other institutions in the United States and abroad.
Kendi strives to be a hardcore antiracist and softcore vegan. He enjoys joking it up with friends and family, partaking in African American culture, weight-lifting, reading provocative books, discussing the issues of the day with open-minded people, and hoping and pressing for the day the New York Knicks will win an NBA championship and for the day this nation and world will be ruled by the best of humanity.
---
ABOUT JASON REYNOLDS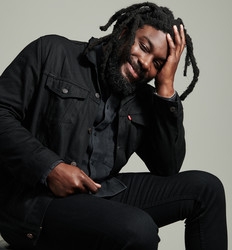 Jason Reynolds is the New York Times best-selling author of All American Boys, the Track series, Long Way Down, For Everyone, and Miles Morales-Spiderman. He writes novels and poetry for young adult and middle-grade audiences, including Ghost, a National Book Award Finalist for Young People's Literature. Reynolds is also the 2020–2021 National Ambassador for Young People's Literature.
Born in Washington, DC and raised in neighboring Oxon Hill, Maryland, Reynolds found inspiration in rap to begin writing poetry at nine years old. He focused on poetry for approximately the next two decades, only reading a novel cover to cover for the first time at age 17 and publishing several poetry collections before he published his own first novel, When I Was The Greatest, in 2014. He won the Coretta Scott King/John Steptoe Award for New Talent for this first work of prose and seven more novels followed in the next four years, including Ghost and two more books in what became his New York Times best-selling Track series, Patina and Sunny; As Brave As You, winner of the 2016 Kirkus Prize, the 2017 NAACP Image Award for Outstanding Literary Work for Youth/Teen, and the 2017 Schneider Family Book Award; and a Marvel Comics novel called Miles Morales: Spider-Man.
Reynolds returned to poetry with Long Way Down, a novel in verse which was named a Newbery Honor book, a Printz Honor Book, and best young adult work by the Mystery Writers of America's Edgar Awards. He lives in Washington, DC. You can find his ramblings at JasonWritesBooks.com.