---
---
---
June 2018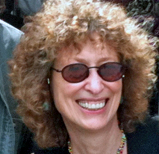 By Darcie Sanders, Lyons Regional Library District Trustee
Fundraiser Fun — Enjoy a Taste of Lyons with a Splash of Blues!
The Lyons Library Foundation invites us all to dance the night away while sampling delicious food and drink at the "Taste of Lyons with a Splash of Blues: Featuring Hazel Miller" on July 12, at the Planet Bluegrass Wildflower Pavilion. Delicious food samples will be provided by Mojo Taqueria, Spice of Life Catering, Greenspoint Catering, La Mariposa, Oskar Blues, The Greenbriar Inn, and others. Drinks will include donations from Spirit Hound Distillers. Thanks to our event sponsors, Planet Bluegrass and Dick Ralston.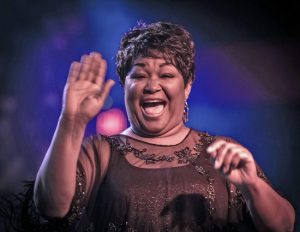 The seating situation is limited, so we recommend you buy your tickets now. General Admission single tickets, which do not come with a reserved seat, are $55. You can guarantee your seat by sponsoring a table. "Round Table Sponsors" ($750) have their name on the table and 8 reserved seats. "Harvest Table Sponsors ($1250) have their name on a gorgeous harvest table and 10 reserved seats, plus permanent recognition on the new building's Donor Wall! Businesses, clubs, neighborhoods, and other commercial, social, or service groups can band together to sponsor a table and celebrate. If your group sponsors one of the Harvest Tables, then the group's name will get on the Donor Wall!
Tickets: Available online through Eventbrite.com. Sponsors please contact Connie Eyster. Contact info below
Promoting literacy in all its forms
Literacy and access to information are core to the mission of the Library, and this summer we are exploring many areas of literacy including Reading, Music, Economics, Art, and Science.
In May our Library Director Katherine Weadley and Library Board President Kathleen Crane made a presentation to the Lyons Area Chamber of Commerce on the business resources and economic impact the Library provides to the community. Members were impressed with the wealth of information and services available. Last month also marked a new record for May of 3,352 items checked out.  April was still our busiest month (to date), with a whopping 3,420 items circulated.
Our Annual Summer Library Program kicked off on June 2nd with a Musical Petting Zoo. This may go down in history as our "least quiet" kickoff ever. The program runs through August 4th. It's never too late to sign up your kids or yourself. Come into the Library to pick up reading logs and bingo sheets to earn prizes throughout the summer, or download them from our website. Contact info below
What's next? On June 27 there will be an all-ages science literacy program, "A Walk Under the Strawberry Moon." Discover fun facts, hear stories, and learn how our moon affects life on earth with an interactive presentation and a moonwalk in Sandstone Park. Registration for this program is through Boulder County Open Space.
These offerings and more can be found on the Library's website, including details on the return of last year's smash art hit "Henna for Teens."
New building progress update
Plans have been submitted to the Town of Lyons Planning & Community Development Commission (PCDC) for review. The projected (but not yet confirmed) timeline is to hold the hearing in July and break ground in September, when there is better contractor availability.
As always, we are very grateful for the support, participation, and creativity of this extraordinary community!
Contact Info
"Taste of Lyons with a Splash of Blues" Tickets
Eventbrite
https://www.eventbrite.com/e/taste-of-lyons-with-a-splash-of-blues-with-hazel-miller-her-big-band-tickets-45388303638
Lyons Regional Library District Foundation Donations
Connie Eyster at cteyster@gmail.com
PO Box 2505, Lyons, CO 80540
Contact Connie, or donate online using the PayPal button on the Library website. The  Foundation is a non-profit 501(c)3, Tax ID# 46-2506771
May 2018
We are at a pivotal point
By Dr. Liz Erley, Lyons Library Foundation Board President
In the 20 years my husband and I have been Lyons residents we have appreciated our small town atmosphere and the local availability of goods and services provided by our intrepid businesses. Many a meal or home project has been saved by being able to grab a missing item; many good times have been shared with friends in town. My love of Lyons fuels my work on our Library Foundation drive.
I feel we are at a pivotal point as to whether Lyons will remain a small town or evolve into a bedroom community. What is the definition of a bedroom community? A community where commuters perform most of their professional and personal activities in another location, maintaining their residence solely as a place to sleep. Because of our small size Lyons has struggled over the years trying to maintain small businesses and attract outsiders to help support us. The new Lyons Library will have a long-term substantive impact on the lives and livelihoods of our community members. This space will allow us to gather, learn, create, exchange ideas, catch up, and bring outsiders in to spend time in and enliven our community. In other words, this new space will support Lyons' economic growth while bringing the community to itself.
I have been asked "why do we need a new library since we don't read books anymore?" The answer is that a modern library is different from the dark caves of enforced silence we remember from long ago. Yes, you can still check out books – and audio books, e-books, DVDs, and other  resources. A modern library is an inviting place where all are welcome; where knowledge is created and promoted, and not just consumed; a community center and meeting place. I love Lyons, and I want it to thrive — not as a commuters' home base, but as a lively town with active businesses and a strong sense of community. Our new library will serve that vision, as the vibrant heart of Lyons.
Your tax-deductible donation to the Library is a sound investment in our community. Financially, the project has received an A- rating from Standard & Poor's. The evaluation review included the District's finances, reserves, revenue, and organizational capacity. The A- is considered an excellent rating. In terms of accountability and stability, the District has ongoing oversight from multiple organizations including the Special Districts Association (SDA), the Colorado Department of Local Affairs (DOLA), and UMB Bank.

Our Lyons Regional Library District Board, Director, Building Committee and Library Foundation have been working diligently to serve this project and the community's needs. So far we have raised $700,000 in private donations, secured a Certificates of Participation (COPs) loan for $1,250,000, a Colorado Department of Local Affairs (DOLA) grant for $790,000, and $500,000 from our Lyons Regional Library District capital project
fund.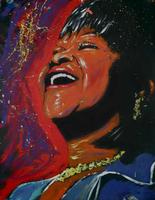 We hope to break ground in the late summer/early fall, but we need your help now to raise another $200,000!  Please pitch in through direct online donation, house party fundraising, and participation in our big July 12th event with Hazel Miller. We are delighted to announce here more details of "Taste of Lyons with a Splash of Blues: Featuring Hazel Miller and her Big Band" at the Planet Bluegrass Wildflower Pavilion. Doors will open 6:00pm. Pricing is $55/single tickets (includes delicious tastings), $750 to sponsor a table for 8, $1250 to sponsor a table for 10 (includes your name on
the new Library's Donor Wall). Sponsors please contact Connie Eyster at cteyster@gmail.com. Ticket purchase is through Event Brite.
Donations can be made online at www.LyonsRegionalLibrary.org, by mail (our address is Lyons Regional Library District Foundation, PO Box 2505, Lyons, CO 80540), through the Benevity website if you work for a large corporation (allowing it to match your donation), or you may even transfer funds from your stock portfolio.  We are a non-profit 501(c)3, Tax ID# 46-2506771. Please contact Connie Eyster at cteyster@gmail.com or Liz Erley at liz.erley@gmail.com for more assistance or if you have questions. We thank you for your support!
---
---
---
April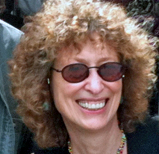 April Update
By Darcie Sanders. Darcie Sanders is Vice-President of the Lyons Regional Library Board and liaison to the Lyons Regional Library Foundation
Mark your calendars for Hazel Miller Benefit Event on July 12th, 2018 
Hazel Miller to perform: Mark your calendars! Colorado's own soulful Queen of Rhythm & Blues, Hazel Miller, will perform at a benefit event for the new Library building in the Planet Bluegrass Wildflower Pavilion on July 12th in Lyons!

How did this concert coup come about? Well, Dick Ralston approached the District and Library Foundation with the concept and underwriting. (Dick and his late wife Kathy had the vision to be the very first Library donors, and continue to inspire.) The Library Foundation then worked with Craig Ferguson of Planet Bluegrass for donation of the Wildflower. More details will be available next month. In the meantime, kudos up front for the generosity and support of these organizers. Their energy is the embodiment of Hazel's own personal motto: "Keep moving forward — if you sit down, they're gonna get you!"
Fundraising update: We received two more grant awards. The Colorado Department of Local Affairs (DOLA) approved an additional $290,000 (their project support totals $790,000), and the Gates Family Foundation awarded $40,000. The Library was also awarded a $5,000 SIPA grant for programming. We are busy writing grants! 
This leaves us with a current funding gap of $120K–$200K, depending on how final costs come in. So far it has been a magnificent marathon of fund-raising, but nobody has broken out the Cheetos and Champagne yet. Why? Because we're not over the finish line yet. Director Weadley points out that, like any marathon, these last two miles (or in our case, last $200K) are the hardest. We remain committed to raising these final funds without increased taxes.
You can chart our progress on the two big red Fundraising Thermometers in town. One is on the east side on Main Street, and the other at 4th Street and Railroad Avenue. Janet Corson-Rikert of the Library Foundation thanks Kim Mitchell of Town of Lyons for help in getting these set up.
Time-wise, we plan to break ground this summer/fall to get the building enclosed before winter. Funds donated now are extra-valuable because they will help us avoid additional costs of winter construction. Every dollar counts to move that meter!
Make a legacy that will last: Naming opportunities for your name (or a loved one's) on a room, fireplace, or porch are still available for individuals, businesses, clubs, and families. Workplace matching funds do count towards your own naming rights. Check availability on the Library website, or contact Connie Eyster: 303-817-6137, cteyster@gmail.com.
Call for local subcontractors: Let's keep our project money working for us in the District! Our construction manager Rich Everett of Fransen Pittman is eager to use local subs for: Excavation, Utilities, Concrete, Masonry, Framing, Carpentry/Casework, Roofing, Doors/Windows, Drywall, Flooring, Painting, Plumbing, HVAC, Electrical. Interested, or know someone who might be interested? Contact Rich at: reverett@fransenpittman.com, or call him direct at: 303-902-2515. He'll be very happy to talk with you.
Friends "Trivia Night": The Friends of the Library Trivia Night at Pizza Bar 66 on April 10 was a huge success. Ten teams plus their fans packed the place, with the crowd spilling over into every nook and cranny. Congrats to Trivia Master Ian Phillips for keeping it all organized and entertaining. The Friends raised over $600 towards Library programming and have many new members, plus multiple requests for a repeat.
Library Stats: Serving our patrons: Last month there were 1,536 visits and 3,045 checkout items (books, dvds, books on tape, Dark Sky meter). This is a 40% increase from February 2017. Most-requested adult titles were: Celeste Ng's Little Fires Everywhere and Amor Towle's A Gentleman in Moscow. Top non-fiction requests were Sherman Alexie's You Don't Have to Say You Love Me and Deb Perlman's Smitten Kitchen Every Day. Top audiobook was Ann Patchett's Commonwealth. (Book Club packs are available – call or email info@lyonsregionallibrary.com for details.) There were 195 story time attendees, 41 special event attendees, two one-on-one Tech Help sessions, and 50 patrons made use of the Library's new seed distribution center. Things are certainly hopping — and we are all looking forward to the new building!
Please "like" the Lyons Regional Library on Facebook, visit our website www.LyonsRegionalLibrary.org, call (303)823-5165, or come into the Library for more information!
---
---
---
March 
Progress update
We are so excited to share the progress on our new Library! Diligent work with the Library Building Committee, the Town of Lyons, and our many funding partners is showing very tangible results. We are settled on a 7,000 sq.ft. footprint for the new building, which will be located on the NW corner of Railroad Avenue and 4th Street. (Current elements on that site, such as the long-term RTD parking lot, recycling dumpsters, and skatepark are scheduled for relocation).
The next step is the Plan Review. The Library District has entered the plan review process with the Town of Lyons Planning & Community Development Commission (PCDC). This is a detailed process of several months. Looking ahead, we hope to break ground in the second half of 2018. Look for more updates in the papers and here on the Library website www.lyonsregionallibrary.org.
Humphries Poli Architects and General Contractor Fransen Pittman have done some great library designing and building work throughout Colorado. Go to their websites to view previous projects.
Interested in subcontracting?
We are in the early planning stages for a Local's Job Fair sometime this spring. Those interested in subcontracting can contact Rich Everett of Fransen Pittman right away. Reach him directly at: reverett@fransenpittman.com, or give him a call at: 303-902-2515.
Latest Designs
Architect Dennis Humphries included the community's most-requested amenities: meeting spaces, a separate children's area, a teen area, a quiet reading room, business hub, outdoor spaces, and a multi-purpose community room for programs, events, and community gatherings of all types. The site will also accommodate multi-modal parking.
Below are the most current versions of the Site Plan and Conceptual Design Sketches as of February, 2018. We welcome your comments at: Board@LyonsRegionalLibrary.com.
Fundraising update
The Library District and the Library Foundation are working hard on fundraising projects and grant opportunities for the new building, and the Friends of the Library continue to be stalwart supporters of our programming and outreach events. We need only $415K more to reach our goal of $3.4 million (total project costs, including building, site development, furnishings, fittings, equipment, and inventory).
Campaign Progress
GOAL:              $3,400,000
RAISED:          $2,985,000
BALANCE:          $415,000
Major commitments as of 2/26/18
District revenue saved (Capital Fund): $500,000
DOLA (Department of Local Affairs): $500,000
Brett Family Foundation:  $25,000
Katechis Family: $500,000
Drew Biel & Lynn Gregory: $100,000
Sandy Banta & Lloyd Banta: $45,000
In memory of Kathy Ralston: $18,500
Pam Browning & Mark Browning: $10,000
Dr. Liz Erley & Brian Erley: $10,000
Donations update
Ready to make your tax-deductible donation now? The Foundation's 501(c)3 tax ID number is: 46-2506771. Just click the yellow and blue PayPal button anywhere on the Library website for a safe and secure donation.
We have seven levels of Donor Recognition.

Naming rights and sponsorship opportunities.
Interested in tax-deductible naming and sponsorship opportunities? We have plenty! There is even a Challenge Grant to name the children's room "The Apple Valley Children's Room." This challenge is open to all those who love Apple Valley and is already 2/3 funded! Additional opportunities are available for any individual, neighborhood, group, business, club, or family. For more information and to find out the latest status please call Foundation Treasurer Connie Eyster at 303-817-6137 or email her at cteyster@gmail.com.
Below is the Naming Rights and Sponsorship status as of February 26, 2018: